Introduction
                                                                                                   A Rocker Switch
You might have already heard about 'Buttons' and 'Switches' in your day-to-day life. They are nothing but gateway devices which control the flow of current through a circuit.
Ever noticed a watchman doing his job? Well, his work includes opening gates for people to enter or stop people from entering in the building. A switch does the same in an electronic circuit. It acts as a gate which allows or stops current from flowing through it.
Buttons may be considered as a type of switch with a push activation. It means by pushing a button you can start or stop a device.
Inside Buttons and Switches

Today, switches come in variety of shapes and sizes. Most of them are made up of plastics.
Here are a few switches with their circuit diagrams:

Push Button Switch with its Circuit representation

Slider switch with its circuit representation

Rocker Switch with its circuit representation
Momentary Switch ( A type of button switch generally used for reset)

Momentary switch with its circuit representation
Structure of Toggle Switches
A housing case is the box which holds the inside of a switch.
An actuator is the part which decides whether a switch is ON or OFF.
There are two terminal points, one for ON state and one for OFF state.
Movable contact allows to move switch in ON or OFF state.
In hospitals and places of hygiene maintenance, we use switches made of copper. A basic switch has two connecting ends, and can be placed anywhere in the circuit.
Switches in a circuit
A switch is a kind of bridge that allows you access to the opposite part. In simple language, if the wire touches both the sides, the circuit will work. If it touches only one side, the circuit won't work.
The circuit symbol for a switch is represented below.

If both the sides are connected with the bridge, the switch is in ON state.
If the input side is connected and other side is lifted up, the switch is in OFF state.
How Switches and Buttons Work
Practically, to activate a switch you need to provide some physical action. Mostly these actions are either a push, slide or flip.
You can notice this while trying to switch ON your light. Go, give it a try!

Activated by a PUSH
Activated by Sliding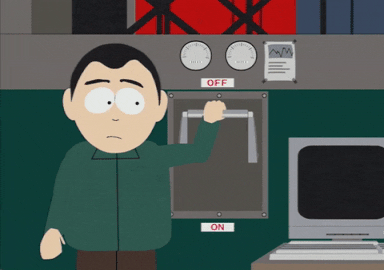 Activated by flipping
Initially,a switch remains OFF in most cases. Once you have switched it ON, it completes the circuit and flow of electrons take place from one part to another. Therefore, the functionality of the part that lies across the bridge starts working.
Let us consider the working of a ceiling fan. It remains OFF until you feel hot and switch it ON. At this time, the part of the switch is lifted up.
Fan is OFF
Now your father orders you to switch it ON. Once you press the switch, the bridge comes down and connects both the terminals.
Press the switch to turn it ON
Therefore, the part where rotatory circuit of fan lies, gets activated and you can feel the cool air blow.
Fan gets ON and starts moving
How to use them

If you want to have control over a circuit, that is you want to command it to start or stop, you need to use a switch.
Wanna use a switch? Come, lets light up a LED bulb and switch it ON or OFF according to your wish.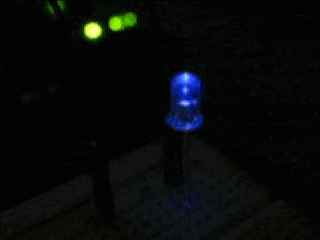 Materials required:
 A red LED bulb
A Switch (You can use any type  of switch, but we prefer push button for lower power applications)
A power source (We use batteries here)
Some connecting wires
Steps:
Connect one end of the switch to one end of LED bulb.
The other end of led bulb is connected to the negative side of the battery.
Connect the other side of switch to the positive end of battery.
Test your connection by pushing the button of switch.
To know more about electronic circuits, click here.
Below is the circuit for controlling a LED with the help of a switch.
Hurray! You just used a switch in your circuit. Check the circuit in dark for best results.
Switch position in a circuit is important otherwise the circuit might not produce the output what you want it too.
Various switches come for various purpose. Selecting a switch according to its work may save you a lot of time.
Types

Switches can be classified under various categories like shape, the work it performs, or how it gets activated.
Toggle Switch- These switch are the most common kind of switches available in electric components. They are manually activated by pushing a lever or handle.
Rocker Switch- A rocker switch is one which rocks to one side when pressed. One side of the switch gets raised and the other gets down. It is usually marked with circle and a horizontal line on each side. The circle indicates the switch is OFF and the horizontal line indicates the switch to be ON.
A rocker switch
Slider switch- This switch gets activated manually by a slide. It is mostly used in low power applications like toys,measurement equipment and gadget.
Slide Switch
Push Button-It uses a button to activate its state. The button needs to be pushed to bring it in ON state. Push it again to revert it back to OFF state. It uses a spring mechanism, commonly used in toys, gadgets and measuring equipment.
                                                                                                        Push Button in a Function Generator kit
Switches can also be categorized under Maintained and Momentary switches.
Maintained switches are the ones which holds its state even after the any physical phenomena is removed. For instance fan switches. If you keep it in ON position it remains ON and if you keep it in OFF position it remains OFF. You don't need to hold the switch.
Whereas, Momentary switch are only activated till some external physical phenomena acts upon them. For instance, the buttons of your keyboard gets activated when you press them, else they remain in an OFF state.
How to buy

For buying a switch you need to first analyse where you need it. Keep in mind the power consumption that your circuit will take.
In the market, for general purposes, you have the following types of switches available for use
Rocker switch – The available market versions can handle a minimum of 3A current and a maximum of 20A current. They vary in shapes,colors and sizes.
Push button Switch – It can handle a minimum of 1mA of current to a maximum of 20A current. It is mainly used for low power ranges.
Toggle switches – It ranges from 3A and can go up to 24A. Toggle switches are used for general purpose applications.
Slide switches – A special switch which can have more than 2 states. For instance, suppose the switch on a toy lies in the center and its in OFF state(1st state). Slide it left(2nd state) and the toy claps. Slide it right (3rd state) and toy sings.
Got confused in the power section? Well, Don't worry! Below is a simpler version of which type of switch you should buy for the circuit you want to make.
If you need it for general purpose like in home switches, you need a toggle or Rocker Switch. Both the switches come in handy for daily purpose, the only difference is rocker switches are used for larger appliances whereas toggle switches are used in smaller kits. Go get one for yourself!
A type of toggle switch used in electric board
If you need it to work only when pressed, button switches can come handy. The most common example probably lies in front of you! Can you guess? Well, take a glimpse at your keyboard! The buttons of keyboard are push button switches which types only when you press it. If you need a switch for such application, you can buy a push button switch.
A push button switch
 If you need a switch for small power applications, slider switches can come to your aid. Mostly these switches are used in toys, small gadgets and areas of low power consumption.
Some Interesting facts

Switches are mainly Binary Devices.That is either they are in ON state or OFF state at a time.
Did you know the first light switch was invented by John Henry Holmes. He used a "quick-break technology" in the first switch.
Mr John Henry Holmes
You can bind multiple switches to work together with a single actuation or a single switch to activate multiple ports. 
A daily life example of single switch multiple port is an extension board
You can automatically actuate a switch ON or OFF without any manual movements by connecting it to sensors.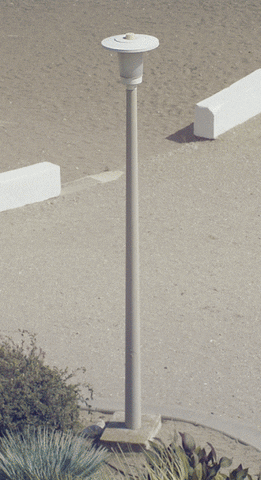 Above is the illustration of an automatic switched ON street light. The switch is connected to a sensor which turns it ON when it gets dark outside.